Needham B Broughton High School


Class Of 1981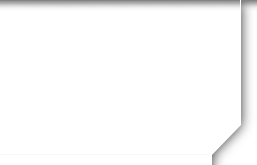 In Memory
Jarvis McCullers VIEW PROFILE
AUGUSTA, Ga.- Jarvis McCullers, 40, of Augusta, Ga., beloved husband of Deborah I. McCullers entered into rest Tuesday, March 2, 2004 at Doctors Hospital. Mr. McCullers was a native of Raleigh, N.C.; but made his home in Augusta for the past five years. He served with honor in the U. S. Marines as a Lance Corporal. He was a dedicated member of Beulah Grove Missionary Baptist Church of which Dr. Sam Davis is pastor. He was preceded in death by his parents, James and Ethel McCullers; three brothers, Oscar Barbour, James MacArthur McCullers, III and Bobby McCullers; sister, Rachel King. Other survivors include two sons, Niles and Brian;daughter, Rena; brother, Lynwood McCullers (Mary), Palatka, Fla.; sister, Evelyn White (Ronald), Tabor, N.C.; three sisters-in-law, Queen Barbour (Oscar), Clayton, N.C., Barbara McCullers (James), Eastman, Ga.; Tina McCullers (Bobby), Brooklyn, N.Y.; three aunts, three uncles and a host of nieces, nephews, cousins, extended f amily and friends. Funeral services will be held Monday, March 8, 2004 at 2 p.m. from Beulah Grove Baptist Church, Rev. Dr. Sam Davis officiating. Interment will be in Walker Memorial Park. Pallbearers will be Jamal McCullers, Rasheen McCullers, Warren Butler, Vatention King, Darrell Blockers, Marc Coy. Friends may call at the residence or the funeral home. The Historic Dent's Undertaking Establishment serving the CSRA since the 1800's. Sign the guestbook at AugustaChronicle.com
Published in The Augusta Chronicle on 3/5/2004.
Click here to see Jarvis' last Profile entry.