Needham B Broughton High School


Class Of 1981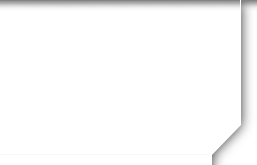 Broughton Homepage
Very nice video on the history and building of Broughton
Needham Bryant Broughton High School, or simply Broughton High School, is one of the flagship schools of the Wake County Public School System. It is located at 723 St. Mary's Street, Raleigh, North Carolina, United States. Broughton was named after the Raleigh aristocrat, Needham B. Broughton, who contributed much to the public schools of the area. Broughton is known for its castle-like stone facade and tall bell tower.
Academics: It offers over 25 Advanced Placement (AP) courses to challenge the upper tier of its students. The school offers four foreign languages: French, German, Latin, and Spanish.
Sports: Broughton's sports teams play under the name "Capitals". The school has 18 varsity teams (the newest of which are the lacrosse and gymnastic teams) that compete with other 4-A schools in the CAP-7 conference and with schools around the state. The school produces a wealth of state championships and ranks consistently among the top five schools in the Wachovia Cup (a North Carolina ranking that measures high school sports programs). Broughton teams with recent state championships include women's tennis, women's basketball, men's golf, men's tennis, men's cross-country, and men's and women's soccer. Hall of fame soccer coach Izzy Hernandez has led Broughton to nine women's state championships and two men's state championships. The school has produced such athletes as Matt Danford, "Pistol Pete" Maravich, Shavlik Randolph, Sandy Roberts, Webb Simpson, Landon Warren, Lindsay Stoecker, Jesse Williams, Casey Nogueira, Andrew Simpson, Molly Baird and Brock Young. Maravich's #23 and Randolph's #42 basketball jerseys and Stoecker's #6 women's soccer jersey are the only three to have been retired by Broughton. The athletics program is headed by Jack Spain, a long-time veteran of Broughton sports. Broughton's main sports facilities are the 3,000-seat Capital Stadium and the Holliday Gymnasium (the only high school gym in Wake County that can house the entire school population).
Clubs: Broughton has many clubs representing a wide array of interests in the arts, sports, leadership, politics, hobbies, and career areas. These clubs are run by students and advised by a member of the faculty. All clubs report to a committee of Broughton's Student Council.
Arts: Broughton not only strives to produce strong academic and athletic programs, but a strong arts program as well. It has a well known band, orchestra, and chorus, among other groups. The "Carolina Spirit" show choir was known as the top show choir in the country during the 1990s, winning an unprecedented 6 consecutive Showstoppers National/International Championships.
Band: Broughton's award winning band program has attended the 2008 Tournament of Roses Parade. The 186 member band is one of fifteen bands selected to participate, and one of only six high schools. They are the first Raleigh band and the fourth North Carolina band to be invited. They were invited to march at the Inaugural Parade for NC Governor Bev Perdue. The Jazz I group also performed for President Barack Obama during his visit to Raleigh on July 29th, 2009 The band is under the direction of Jeffery Richardson (more popularly known as "JR"), as it has been for 32 years. In addition to its marching program, Broughton has a concert band and a symphonic wind ensemble, and is the only school in Wake County that offers two jazz ensembles: Jazz I for mainly upperclassmen and Jazz II for underclassmen.
Orchestra: Broughton's orchestra program is regarded as one of the premier orchestra programs in the state of North Carolina, and is under the direction of Greg Logan.
Notable Alumni:
( shamelessly stolen from class of '80 website www.nbhs1980.com )