Needham B Broughton High School


Class Of 1981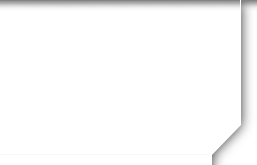 Not a member?
JOIN HERE
Find and click on your name.

Welcome to the Needham B Broughton High School Class of 1981 website! This website is a permanent home on the web for our class. We welcome everyone on the site and hope that you will create an account so that others can make contact with you. Your information will not be sold, leased, gifted, or otherwise given to anyone other than class of '81 members without your expressed opt-in approval.
We welcome friends from other classes and other schools to join our site as guests. We are a friendly bunch of people.
(2-Apr-2023)
Hello everyone,
The reunion committee has selected the weekend of October 20 - 21, 2023 for our Class of '81 42nd reunion.
Activities and locations are still being worked out. The reunion committee is being headed up by Henry Jarrett with assistance from Chrystal Bartlett, David Walser, Peter Pediaditakis, Chris Crew, and Bryan Bliss. The committee welcomes additional help if you would like to participate! Organizing these events are a big undertaking and require a lot of time and help to pull it all together. Please consider offering some assistance if you are so inclined.
You can contact Henry at "jarretth@bellsouth.net", or call or text at 919-606-5674. You can also contact me, Bill Ott, at "weo@nbhs1981.com" or call or text at 919-398-2279 and I will help get you plugged into the activities.
If you have class friends that aren't subscribed to our website, please share the date information with them and encourage them to come to the site, "www.nbhs1981.com" and sign up so they receive all of the information directly that will be pushed out.
We will also be updating the class Facebook page at "https://www.facebook.com/nbhs1981" with the same information that comes out of our website email account.
Thank you and be on the lookout for more information soon!
(21-Mar-2023)
Hi all, the next meeting of the 42nd reunion organizers of the Broughton class of '81 is at Mitch's on Hillsborough Street at 3pm on Saturday, April 1st. Henry Jarrett is heading up the reunion events with several others that have been assisting.
Henry can be contacted at jarretth@bellsouth.net, or call or text at 919-606-5674
(21-Sept-2022)
Hello everyone,
I wanted to put out the word that movement has started on what will be our 42nd class reunion. Henry Jarrett will be coordinating the event and will gladly accept assistance. The current thoughts are an event no earlier than the summer of '23, but more likely a year from now, the fall of '23. A few of us that worked on the past reunions will be offering assistance to this endeavor as well.
Henry's contact information is on his Facebook page and he will have an email address through this website that will be operational within a day or two. Henry's email address will be "henry@nbhs1981.com."
Hopefully, we are moving out of COVID worries by the anticipated union dates. Most of the input has been for casual, low or no-cost types of events with lots of room to move around and be able to visit with people.
I know with fall events, we have to be aware of the college home football schedules, so that is one area that needs to be researched early.
I just wanted to get the wheels turning and people thinking. Huge thank you to Henry for undertaking the coordination of this event. There is a tremendous amount of work required to make these events happen.
I will keep the class Facebook page, the class website, and this class email list updated as things progress.
Thank you,
Bill Ott
weo@nbhs1981.com
(30-June-2021)
Hello everyone,
There are a lot of people asking me about a 40th reunion. Here are my thoughts.
First, I don't hold any special rights as to who can organize a class event. Anyone wanting to organize a class event is welcome to do so and I'll gladly broadcast it through our website and email list.
I've watched with great interest what the NBHS and other school's classes of 1950,'51,1960,'61, 1970,'71, 1980,'81, 1990,'91, 2000,'01, and 2010,'10 have been doing reunion-wise with the COVID situation putting a cloud over everything. They had scheduled events for last year that were moved multiple times. The even-year classes slipped events to this year, and those have now been rescheduled or canceled. Some have things now planned for the fall and they are hoping that things will be safe enough and regulation-free. We shall see. I personally am not comfortable organizing an event just yet where there is still a significant risk of someone getting sick.
That said, I've talked with a number of classmates and taken into account the COVID situation and the likelihood that numbers will increase in the fall and indoor gathering restrictions are likely to return, it just doesn't seem to be a workable idea to schedule a 40th reunion this year, unless it is something entirely outdoors. My thought and the feedback I've gotten from several classmates is to let's just wait a year and do a 41st reunion in the Fall of 2022. Hopefully, the COVID situation will be under better control into next year and we can plan without having to constantly worry about contingencies.
In our survey about doing a reunion, the vast majority prefer doing a reunion in the fall. If we stick to that, we have a year to get ourselves organized for an event. The past two years, I honestly have not had the time to attempt to organize anything. A couple of classmates have indicated they would like to participate in the planning process along with those of us that put the 30th together. Anyone interested, please let me know and we will get you involved when we start to take action.
The health concerns, logistics, and finances involved with facilities and the possibility of having to slide dates just seem like too much risk. I think it will be a lot easier to wait a year.
That is where we are currently.
Thank you for reading,
Bill
(10-Jan-20)
The Alumni Association has been approached by the marketing office of the Charlotte Hornets to participate in the upcoming event. This is what they suggested be posted on our website, class websites, or class Facebook pages. The write-up was supplied by Kevin Cobb.
"Come see two of Broughton's biggest alumni in recent years – Devonte Graham and Jerome Robinson! If you would like to come see these two on Saturday, March 28th at Spectrum Center, Charlotte, NC, then please use this ticket link to purchase tickets. Everyone that purchases off the dedicated link below or through our Hornets contact Kevin Cobb (contact info below) will gain early entry as well as access to pregame shoot around.
Link: https://groupmatics.events/event/Broughton and contact Kevin for upgraded seating options. Kevin Cobb – Kcobb@Hornets.com or 704-688-9068"
Thank you,
Kathie Raymond
Executive Director
NBHS Alumni Association
919/571-2585
(11-Oct-19)
Broughton friends, the Enlow at Broughton football game tonight will air on channel 28, WRDC at 7PM. It should also be one of the live streamed games on HighSchoolOT on the WRAL website.
(21-Sept-19)
Greg Murphy being sworn into Congress on September 17, 2019. The swearing in starts in minute 32 of the C-SPAN video.
(24-May-19)
Fundraising event for The Sterling Rose Sanctuary, a non-profit corporation that Marcia and Scott Earhart have created to assist those who have lost children or grandchildren.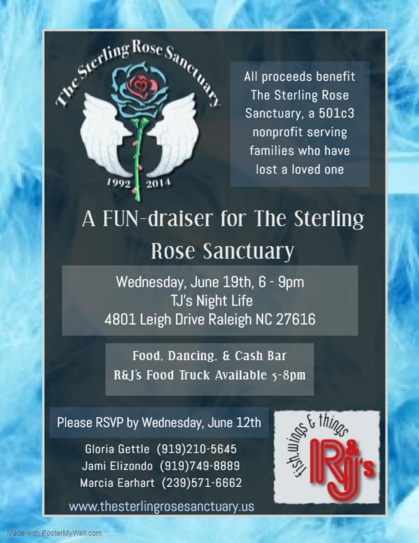 (21-Aug-15) Multiclass no fuss Broughton Reunion is being organized by the Class of 1981 on Saturday September 5 2015 at 7PM until. This is FOR all Broughtonites, all classes, to get together and enjoy each other's company! Doesn't matter what year you graduated or even if you didn't graduate!! Come out and enjoy an evening with us! Bring your families too but they have to be 21! Faculty members also are welcomed. Please tag your friends if you are on Facebook so everyone will know about this!
Here are the final details for the multiclass reunion. We've gotten over 260 responses of people attending on Saturday September 5 at 7PM, so we had to find a larger location. We simply outgrew the PR.
The location has changed!!! Since we had such a big outpouring of participants we had to find a new place to hold us all! Now the event will be held at The Medlin which is at 3037 Medlin Drive. Sat. night specials will be $3 pints and a $5 "Caps" drink that will be purple! Love it!! The age limit is 21 since it is a
bar
but I hope that everyone can still attend. Looking forward to seeing everyone!!
Our class of 1981 Facebook page is located at: https://www.facebook.com/nbhs1981?fref=ts
Remember that you can conduct nearly all class website activities through Facebook if you enable the "Class Connecton" option in the left hand panel.
(30-Oct-14) Nice article from the News and Observer about class of '81 member Sandy Jarrell and his artwork in his new comic book Meteor Men.
(29-Oct-14) Nice article about NBHS and class of '79 graduate Carol Allen who is a long time English teacher at Broughton, her oldest daughter Anna who is a new English teacher at Broughton and her youngest daughter Sallie who is a senior at Broughton.
(9-Nov-13) David Walser has organized a get together for all NBHS alums, all classes and friends at the Players Retreat on Oberlin Road at Hillsborough Street on Friday November 29, 2013 ( day after Thanksgiving ) starting at 2PM until. We have a dedicated large room for the event. Dutch treat for all. Please help spread the word!
(11-Mar-13) Sad note, Mrs. Sally Smisson, long time English teacher at Broughton passed away today.
(23-Jul-12) Another sad note, 2009 Broughton graduate Darrion Hicks, a Specialist in the US Army was killed in action by an IED in Afghanistan on Thursday July 19 2012. Local media story can be read HERE
(1-Jul-12) Sad note, Mrs Finlator died Friday June 29, 2012 at Springmoor in Raleigh. Detailed obituary can be read online HERE
(28-Feb-12) Nice story on WRAL TV News Tarheel Traveler about Richard Jewell and his hobby of collecting old phonographs and records.
(23-Nov-11) We qualified for our own Facebook URL, so the Facebook page is located at www.facebook.com/nbhs1981. Pictures and video from reunion events are located there. We are still looking for more pictures if anyone has some to share. Also looking for pictures from the Friday night event on Sept 30 at the Boylan Bridge Brewpub.
(27-Oct-11) Please see the class Facebook page ( NBHS81 ) available from the links to the left as that is where video from the reunion events will be loaded. It is so much easier to put video on FB than it is to try and embed video to a standard website. We will load pictures to both the website and the FB page.
(24-Oct-11) Over one hundred photos from the 30th reunion activities now posted to the site. More photos and video coming within a few days. Photos are in the the NBHS - Reunion Pics link to the left.
(25-Oct-11) The 30th reunion was a smashing success. Photos and videos are being edited and loaded to the website and the class Facebook page this week. Thank you to everyone letting us grad your photos from Facebook and a big thank you to Arthur Koop for shooting video of the events
(1-Oct-11) The day is here ! Turnout at the Brewpub last night was amazing, 75+ folks were there.
School tour today, Saturday Oct 1, meeting at 2:30PM on the front lawn at the flagpoles. Parking is ( sadly ) available on the front lawn. Tour will be lead by current students ! Come on out, no charge, and bring the kids ! Remember you can sign a brick in the clocktower ! Let's have another big turnout for the tour ! The school has more than doubled in size since our class of '81 was in the hallowed halls...
Then Cardinal Club event tonight in the Well-Fargo tower, based upon the crowd and buzz last night, it should be a great event tonight !
(29-Sept-11) Remember that Beer, Wine & Cocktails are CASH BAR on Saturday night at the Cardinal Club. Please bring cash if possible for super-speedy transactions. Credit/Debit cards will be accepted too, but cash makes it much easier and quicker.
There will be multiple bar and drink stations spread out on both floors of the Cardinal Club.

Water, tea, soft drinks - all covered with your ticket cost.
(29-Sept-11) Folks! The last minute registrations are rolling in and we're so excited! Help us with this last minute push- and let's get our numbers up even higher. We have tons of space at The Cardinal Club - the whole club, the top two floors of the Well-Fargo Tower. Whoo-hooo!

If you're planning to pay cash at the door, as a courtesy please shoot us an email to let us know you're coming. info@nbhs1981.com
(28-Sept-11)
If you're planning to pay cash at the door on Saturday night, that's totally cool---but please send an email to
info@nbhs1981.com
to let us know you're coming and we'll have your printed nametag ready for you! If you're bringing a guest, let us know his or her name as well.
(28-Sept-11) This bears repeating: if anyone would like to attend but the ticket cost is an issue, PLEASE send an email to info@nbhs1981.com right away. Your ticket cost will be covered for you & your guest. This will be on the lowdown, QT, completely confidential.
(28-Sept-11) Hey, Guys - we totally forgot to mention: Folks from other classes ( '80,'82, etc.) are also welcome to attend our reunion! Just send us an email ( info@nbhs1981.com ). Also, folks from other high schools (Athens, etc.) with close friends in our class are also welcome to join us. Please just let us know you're coming - and you can pay on our site or at the door. Let us know your school & graduating class ( for your nametag ). Let us know your significant others name too, if they'll be joining you.

(28-Sept-11) Our 30th reunion is days away and we wanted to summarize the time and locations for everyone.
30th Reunion - Recap of Planned Events & Important Information:
The Cardinal Club
Top Floor - 105 Fayetteville Street
Saturday evening, October 1
7pm 'til midnight
http://www.clubcorp.com/Clubs/Downtown-Clubs-of-Raleigh/About-the-Club/Directions-Hours
Please purchase your tickets directly on the class website via the PayPal links.

Please note: Your ticket price includes food (stations & passed hors d'oeuvres), soft drinks, water & iced tea. We will have CASH BAR for beer, wine & cocktails. The food is top notch!


Boylan Bridge Brewpub
201 South Boylan Avenue
Unofficial gathering - 7:30ish
Friday evening, September 30
http://www.boylanbridge.com

Broughton Campus Tour
We'll gather at the front lawn area at the flagpoles near the front doors at 2:30pm on Saturday, October 1
Families welcome. (Free)

Finally, please note that we much prefer not to have folks pay at the door on Saturday evening. Please register prior to the event if at all possible. Your reunion committee thanks you!
We are excited and looking forward to seeing everyone. Please reach out to an old friend not currently signed up and encourage them to register and attend. You can view registered attendees at the class website under 'Classmate Profiles' and the link 'Attending the 30th Reunion.'
Sponsorship Donations for the 30th Reunion
( 14-Sept-11 ) Important 30th Reunion Update!
We have an "unofficial" gathering planned for Friday evening, September 30,
7:30ish at BOYLAN BRIDGE BREWPUB (201 South Boylan Avenue) in downtown Raleigh. Please join us - and help spread the word!
We are really bummed to announce that due to circumstances beyond our
control, the BBQ has been canceled on Saturday, October 1. Refund checks
will be available to everyone at The Cardinal Club – you can pick them up at
the registration table. We have been on the official Broughton schedule for
a year now; however, we have recently learned that Broughton is hosting the
SATs that very same day at the very same time. With 1,000 students on
campus, we unfortunately cannot have our BBQ. We wish that we had
been notified earlier – and we apologize to everyone affected.

Some good news: We will have a free tour of the Broughton High School
campus at 2:30pm on Saturday, October 1. All of the SAT students will be
off campus by then. Please send us an email to info@nbhs1981.com if you
would like to attend the tour. We need to have at least ten
(10) classmates sign up. The tour should last about an hour or so – and
will include a trip inside the infamous clock tower where graduates can sign
a brick ! Families are welcome. Please join us!

The cancellation of the BBQ has not lessened our excitement about our event
Saturday night at The Cardinal Club. Attire for the evening is "anything
goes" – from jeans & boots to fancy-schmancy. The atmosphere, food & music
are going to be fantastic – and we can't wait to see everyone!
(17-Aug-11) 30th Reunion Update
It is six weeks to our 30th reunion ! Please buy your tickets and consider making a donation if you are able to help offset the considerable costs of putting on this event. The sooner we can get an accurate cout of attendees the easier it will be for those doing the planning for the event.
Two new items:
1. At the evening event at the Cardinal Club we will have the music on the upper floor and we will only be playing music from the mid 1970s through 1981. If you have a specific song from the era you would like to have played, please send the request to us at info@nbhs1981.com
2. If you would like to invite a specific faculty member and their significant other to either the lunch or evening event, please take the initiative to invite them BUT please let us know if they are attending so we have an accurate count and have them on the guest list. The faculty members and their significant other will attend at no charge to them. Please send us a note at info@nbhs1981.com to let us know who will be attending.
(17-Jun-11) We've taken a leap of faith and have reserved both floors of The Cardinal Club. Yay! Now we won't have to listen to Justin Bieber's "like, baby, baby, baby, oh…….." wafting up from some kid's Sweet 16 party!
So now we really need YOU! There are two (2) ways to help:
If you haven't registered and bought tickets for either of our official events (the family BBQ and/or The Cardinal Club evening celebration), PLEASE DO SO NOW! Please do not wait 'til the last minute. This website has all of the details (just click on the "30th Reunion" tab to the left –and scroll down). You can pay online, folks—easy, peasy.
We need individual and corporate sponsorship so that we can have the most memorable, fun & swanky reunion celebration at The Cardinal Club! The food is going to be top-notch – and the atmosphere cannot be beat. If you can donate an extra $100 to $1,000 (or more!), please do so now (click on the "30th Reunion" tab to the left – and scroll down or look directly below on this page ). Your sponsorship money is greatly appreciated.
(17-Aug-11) The class of 1981 30th reunion is fast approaching, October 1, and we need you to sign up and purchase your tickets! Not only is funding needed to ensure a great reunion, but we need to give total attendance estimates to the vendors in advance. So, PLEASE sign up and purchase those tickets and consider making a donation if you are able!
(24-Oct-10) Class of '80 reunion was this weekend with the main event at the University Club. It was a very nice affair in spite of the Fair and Concert traffic. One thing learned, for about 15 years now, seniors are invited to the clock tower at Broughton and can sign a brick anywhere in the stairway or room inside the clock tower. This honor is also offered to graduate alumni. So, we will have Sharpie permanent markers on hand for our tour of the school on Oct 1 2011.
(24-Oct-10) Link to the Connells music video "74-75" shot on the Broughton Campus and featuring members of the class of '75 then and now and the Broughton Cheerleaders from 1995. George Huntley tells me that the entire video was conceived, people contacted, and then put together in a 24 hour period including the new cheer for the cheerleaders to perform.
https://www.youtube.com/watch?v=U9iVZwGLUn0
(13-Oct-10)
Very nice video on the history and building of Broughton
(11-Oct-10) Anyone with Broughton photos, movies or video from the '78 - '81 era that would like to share them for the website, please contact us at: info@nbhs1981.com . We'd love to digitize old photos or video to expand the visual library of the website.
( 29-Sept-10) Please spread the word to people that were Broughtonites during our years there that for whatever reason did not graduate from Broughton. Our graduating number was 368. Some quick review reveals that approximately 450 people were members of our class. So even if people moved to different schools, we would like to have them join our site and attend our reunion if they would like to.
Any name issues or problems creating your account, let us know and we'll change and/or correct it right away.
ANNOUNCEMENTS
•

So, who wants a sorry-looking, scribbled-with-a-sharpie nametag for their 30th high school reunion?

If you're planning to pay cash at the door on Saturday night, that's totally cool---but please send an email to info@nbhs1981.com to let us know you're coming and we'll have your printed nametag ready for you! If you're bringing a guest, let us know his or her name as well.

This bears repeating: if anyone would like to attend but the ticket cost is an issue, PLEASE send an email to info@nbhs1981.com right away. Your ticket cost will be covered for you & your guest. This will be on the lowdown, QT, completely confidential.